Introducing the
SiMPtag
Revolutionizing Customer Engagement and Business Growth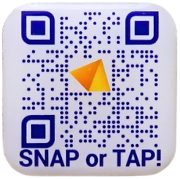 Welcome to the world of SiMP and SiMPtag, where we merge our cutting-edge patent-pending technology with innovative customer engagement strategies to create unparalleled business opportunities.
SiMP's secure and anonymous communication platform bridges the gap between businesses and their customers by eliminating all inhibitions and creating trust as well as long-lasting relationships by focusing on privacy.
Leveraging the SiMP platform, a business creates one or more unique listings, each representing a distinct product or service on offer. The creation of a listing is followed by the pairing of a SiMPtag, which is then attached to the associated product or placed in a visibly convenient location.
A customer, equipped with the SiMP app, can then scan the QR code or employ NFC technology to instantly connect and access all the information that the business has uploaded for that specific listing. This action initiates a new connection, enabling the customer to inquire further about the product or service, while simultaneously providing the business with a channel to communicate and send messages to the customer.
When a typical QR code is scanned, it directs a user to a website to view specific information. However, this connection is temporary - once the user navigates away from the website, the connection is gone. With SiMPtag, the connection is persistent. Once established, it remains active on the user's phone, accessible for future viewing at any time.
Here, we show you what a typical end user profile will look like.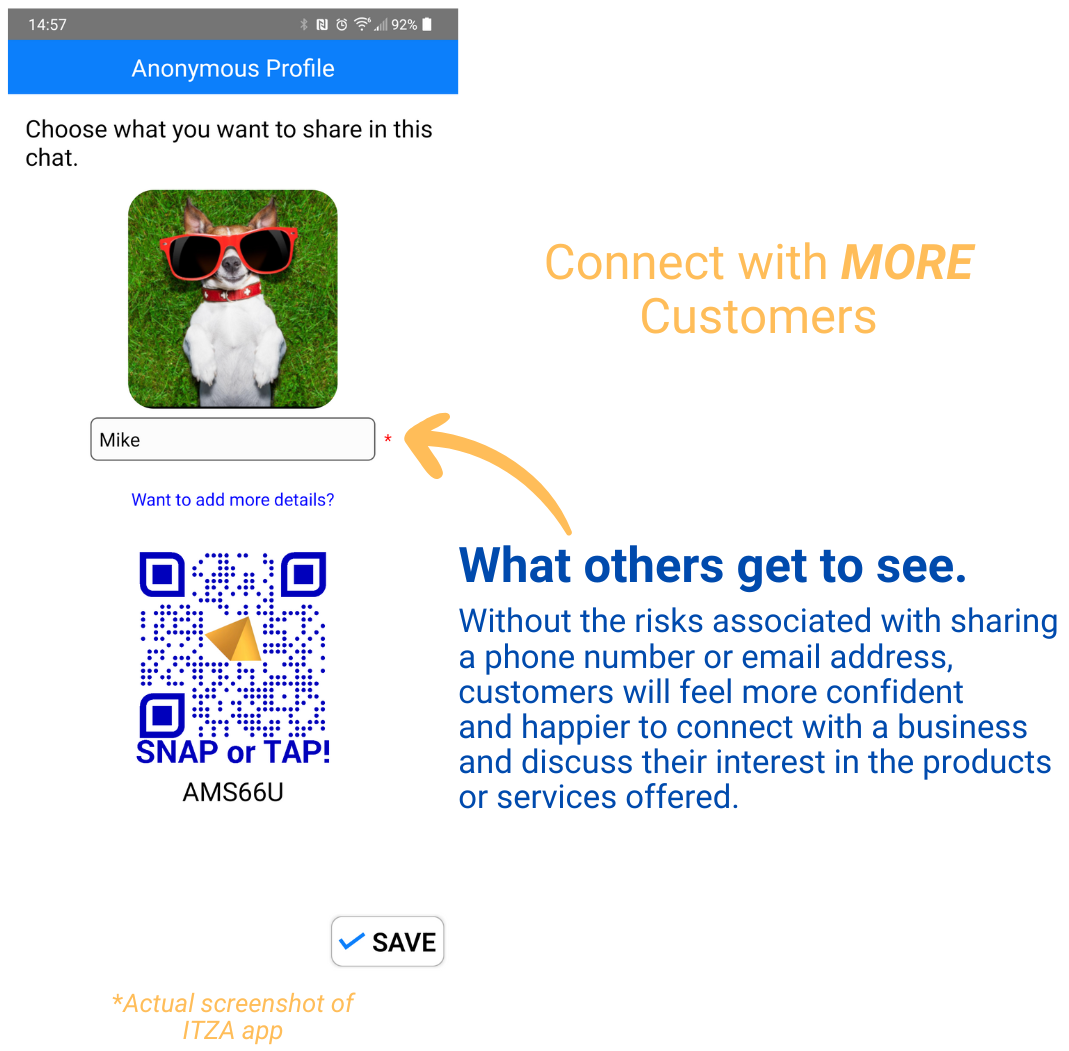 Our groundbreaking SiMPtag patent-pending technology, built into the SiMP app, allows customers to conveniently access detailed information, multimedia content, and documents related to your products or services by simply scanning a SiMPtag. This seamless and interactive experience not only captures your audience's attention but also fosters memorable experiences that lead to increased brand loyalty. In this image, we show you the customer's experience.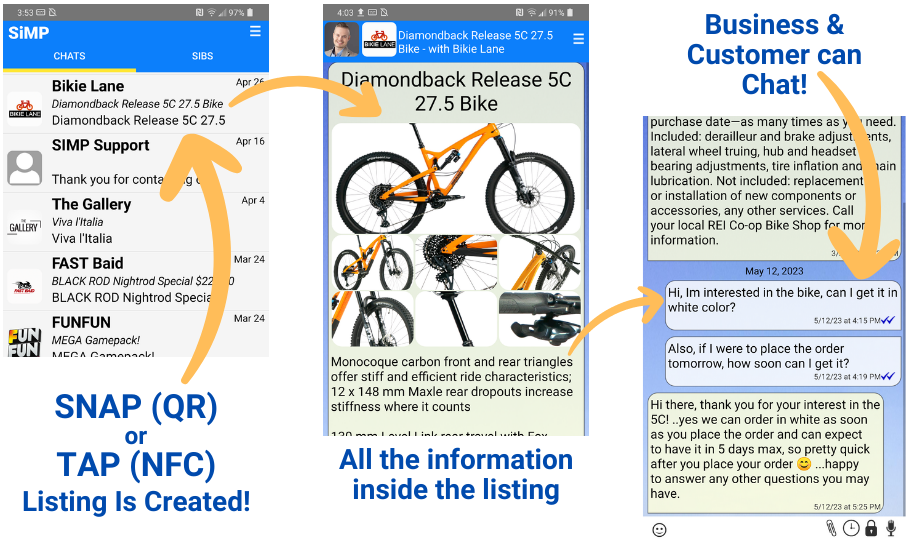 In addition, real-time feedback will enable you to make data-driven decisions, optimize your marketing strategies, and continuously refine your tactics for maximum impact.
Embrace the future of customer engagement and discover how SiMPtag can transform your business. Explore our website to learn more about the benefits of SiMPtag, success stories, and how you can integrate this powerful tool into your customer engagement strategy. Experience the difference SiMPtag can make in driving your business growth and success today!